SFHS Fall sport scrimmages this Friday August 19th. Football starts at 5 PM with the 9-10 team followed by Varsity & JV. Cross Country will run at 3:30, starting and finishing at the high school Volleyball starts at 3:15 PM with 9-10 vs JV followed by JV vs Varsity.

You Are Invited To The SF Middle School and Fredericksburg Elementary Open House. The buildings will be open from 5 - 7 PM. Come in and meet your teacher, and see your room.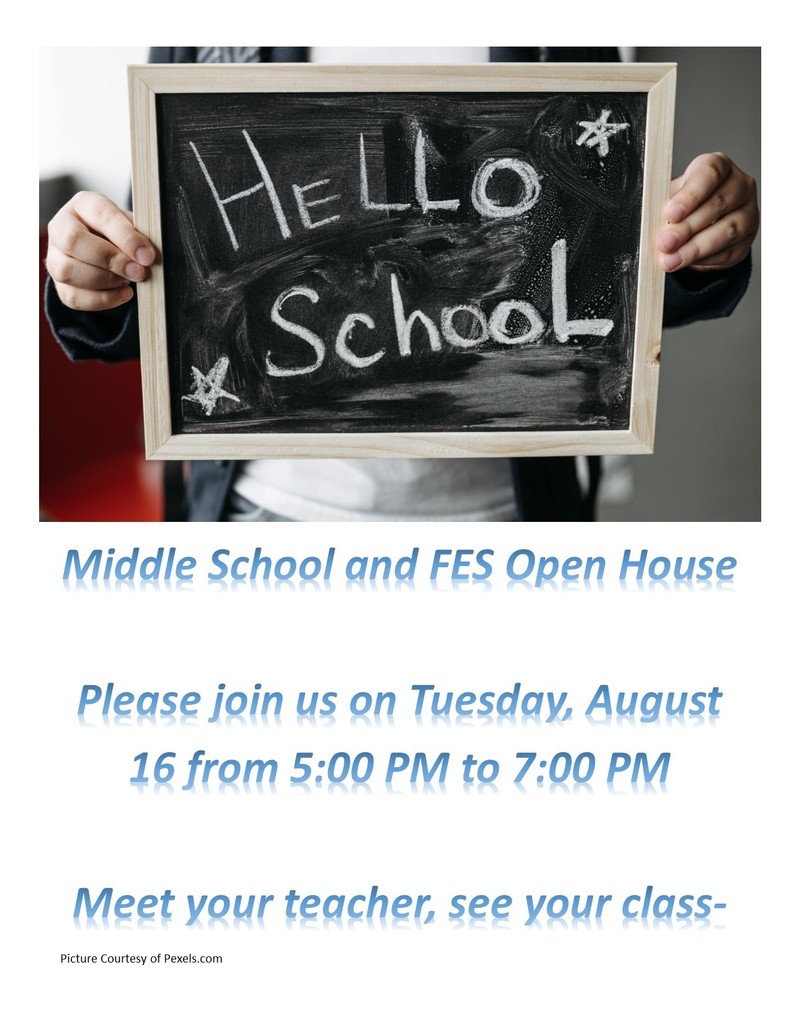 Welcome Amy Throckmorton to the Cougar Family My name is Amy Throckmorton and I am excited to be joining the media center team after homeschooling my kids with the Cedar Rapids homeschool assistance program for several years! I returned to the classroom as a permanent building substitute at Cleveland Elementary in Cedar Rapids, then taught Kindergarten and 2nd grade at West Central in Maynard for the last two years. My daughter Sara, 17, will continue to be homeschooled and attend Oelwein High School and NICC this fall. My daughter Livia, 21, has a degree in graphic design from Kirkwood, has worked from home for TaxAct editing code and is currently a camp counselor at Riverside Lutheran Bible Camp in Story City. My oldest son Hance recently graduated from Olivet Nazarene University and is a software engineer at Epic in Verona, Wisconsin. Previously I was a K-5 library media specialist in Mason City. I have a degree in elementary education and school library media from the University of Northern Iowa, where I met my husband Hance. I love to read and sew and knit and spend time with my kids and fur babies. Friday nights during football season I will be watching the halftime show!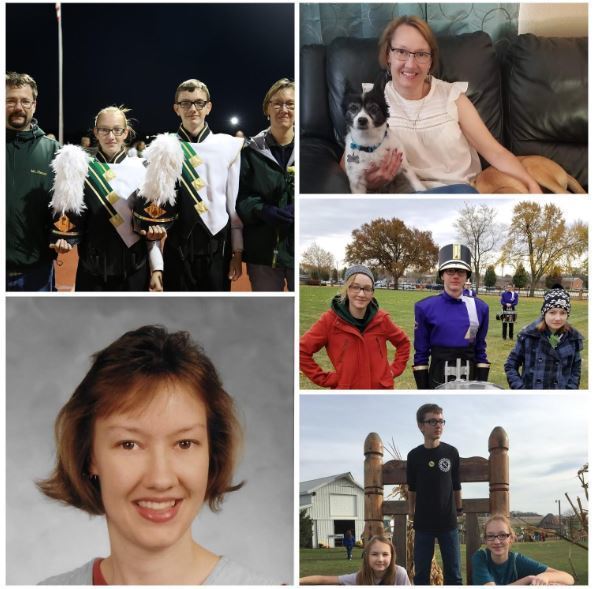 Four former Cougars gave back to the SF program by leading an Alumni Clinic. Morgan Brandt, Jenna Brandt, Becca Pagel, and Whitney Tegtmeier shared some tips for each position.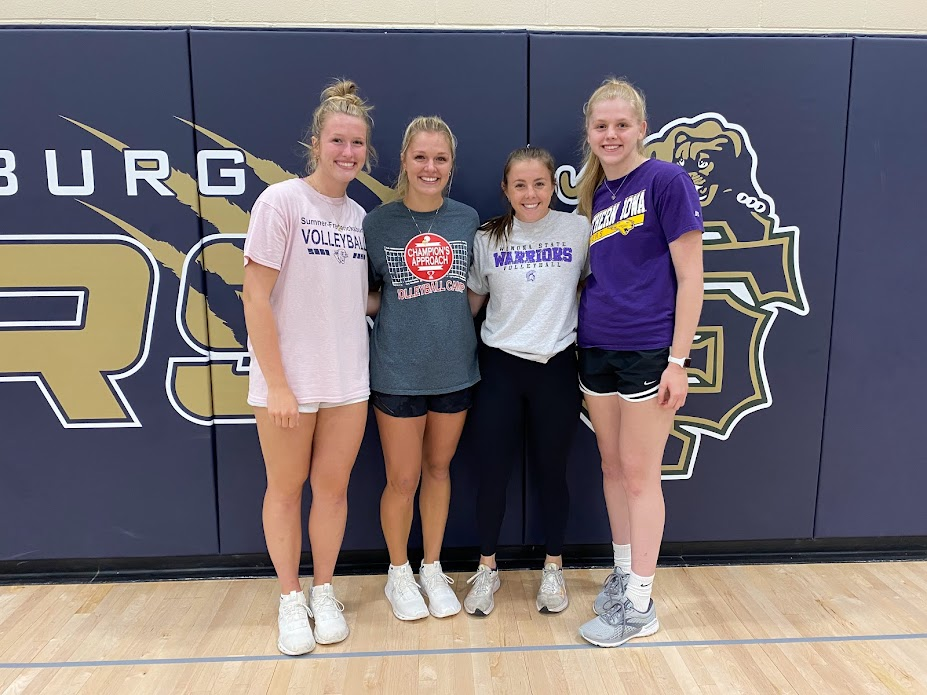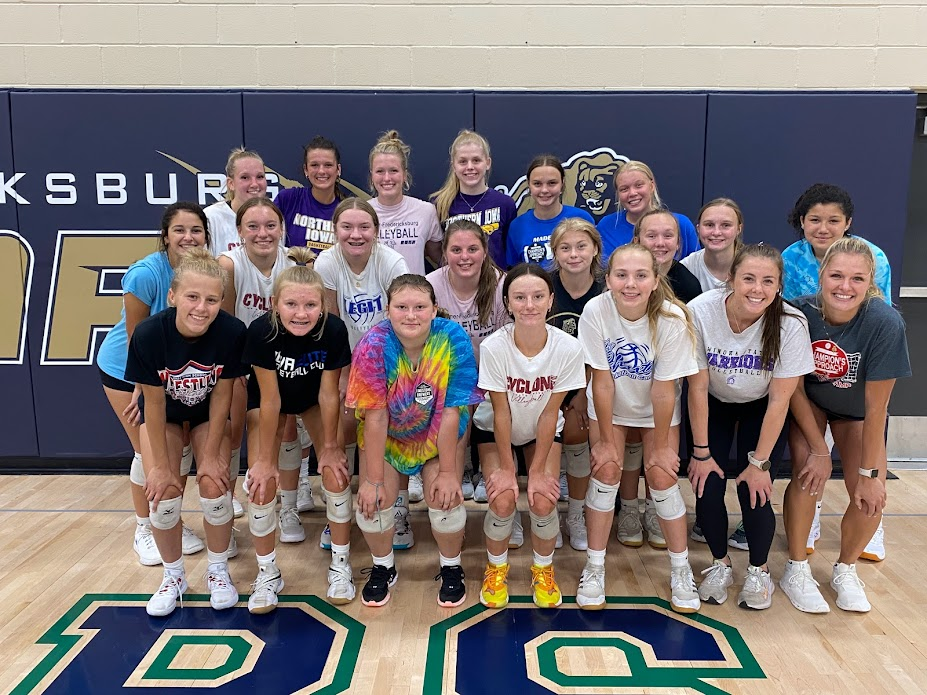 Nine girls attended the Iowa State Camp to prepare for the upcoming season. The camp allowed the team to try different rotations and learn about their strengths and weaknesses.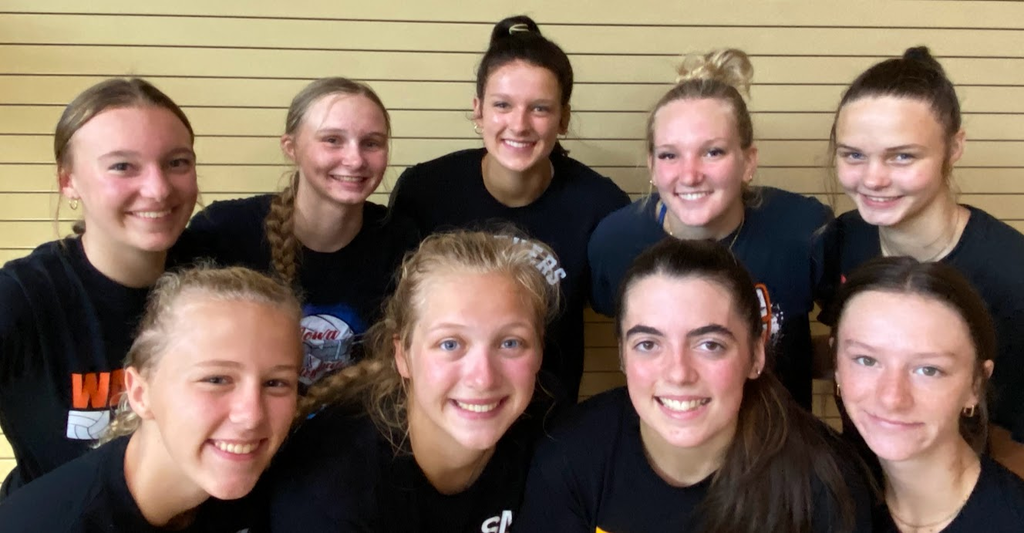 Zac Ceresa graciously accepted the offer to come up for a full day of leading a clinic for the SF volleyball team.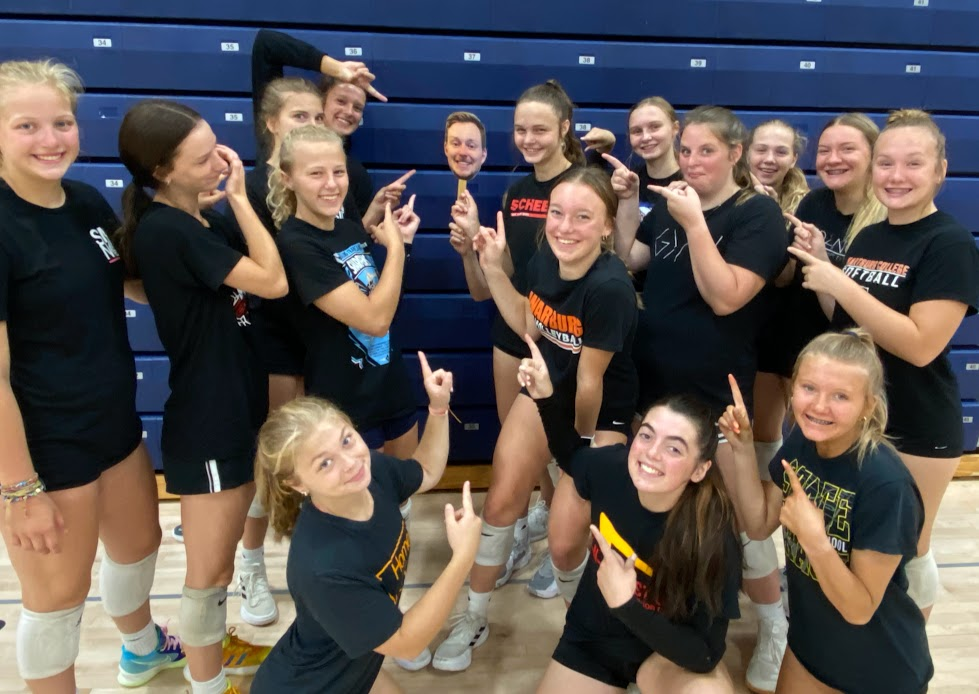 Champion's Approach, led by Will Baumann, came to SFHS. The team gained valuable technique and strategy information.

SF Volleyball Camp 2022--Over 60 girls participated in the Cougar Volleyball Camp this summer. The future is bright for SF Volleyball!


Thank you to all the clinicians, coaches, parents, and players for a successful preseason. Looking forward to the 2022 season! More pictures will be added over the next day. Look for them on Facebook, Twitter and the school website. GO COUGARS!!!!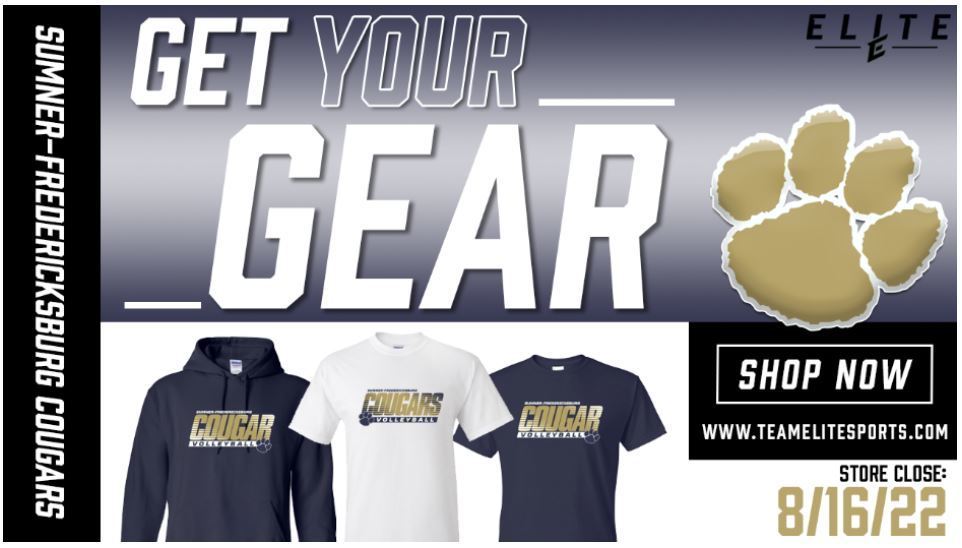 Mr. Jared Knapp originally from Humboldt, IA will be the new Middle School Band Director at S-F. Jared is a recent graduate of Wartburg College in Waverly, Iowa. During his time at Wartburg he played in the Wartburg Wind Ensemble, Symphonic Band, Knightliters Jazz Band, Waverly Community Symphony Orchestra, Wartburg Drumline, Wartburg College Ritterchor and many more. Jared also plays with a local trombone group as well as the Karl L King band in Fort Dodge, Iowa. When Jared is not busy playing his trombone he enjoys reading, hanging out with his friends, and riding his bike around Waverly. "I am so very excited to get started and look forward to working with some great students!"- Jared Knapp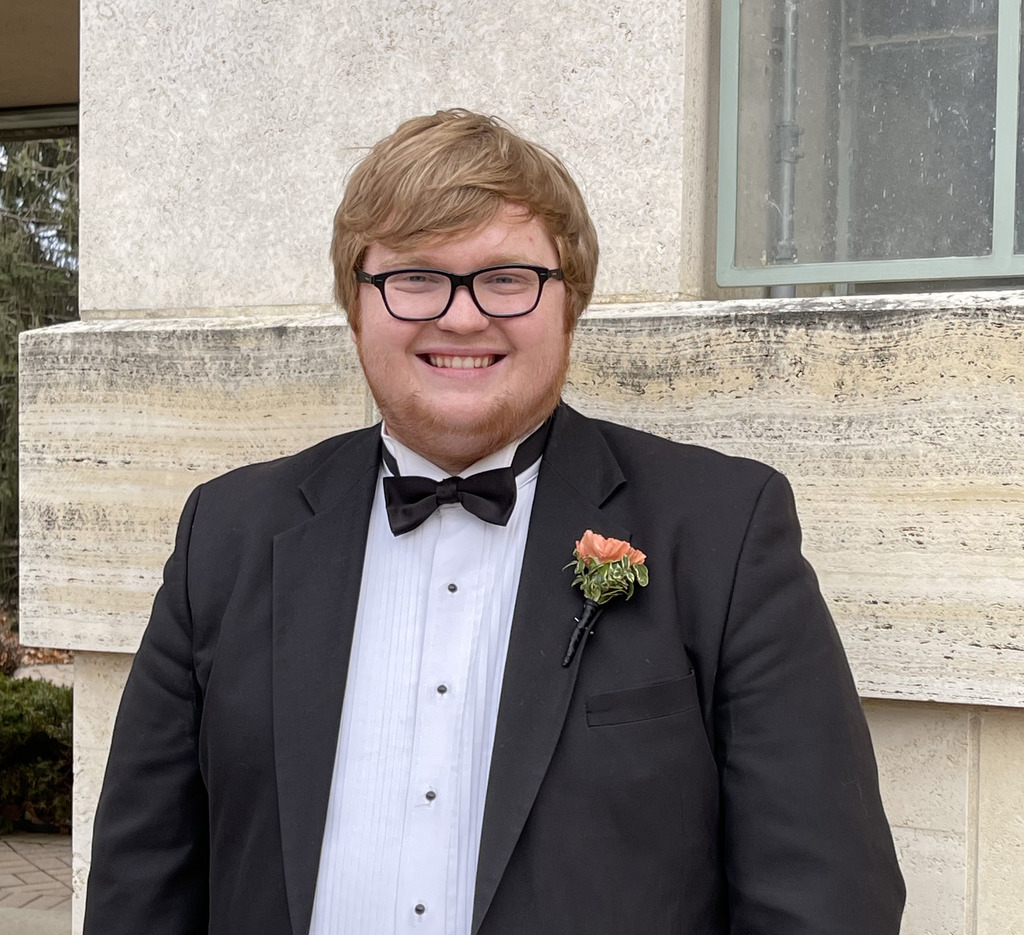 Parents of DES Students: We will be making a change to our afternoon bus procedures. Students will stay at Durant Elementary until the shuttle buses from Fredericksburg arrive. Shuttle buses will first drop off Middle School students at the High School. Those buses will then pick up our rural route students at Durant and go directly on their routes. Please note that if you had picked up your elementary student at the high school once the buses arrived in the past, you will no longer be able to do this. No students will be taken from the Durant bus ramp. If you would like to pick up your child, you will need to make him/her a car rider and pick them up from the car line at the front of the building. Contact the Durant office with any questions.
SF high school fall sports parent meeting.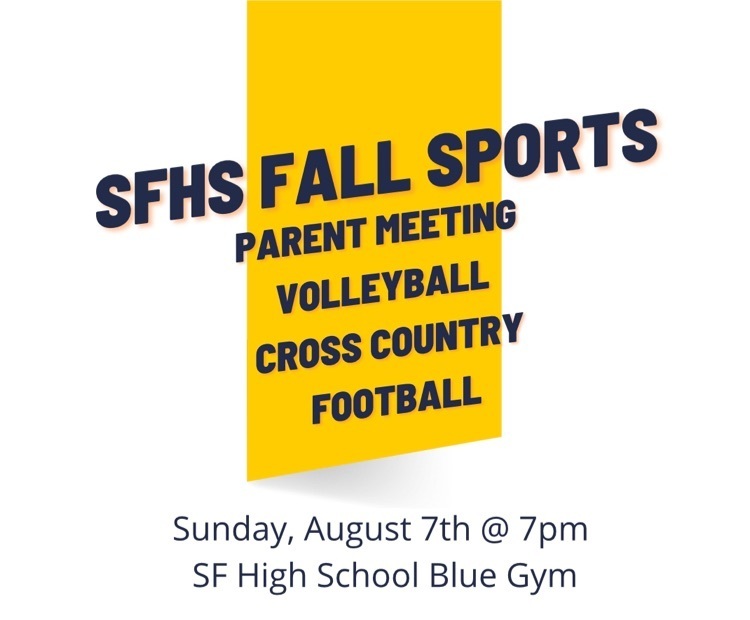 High school music parent/show choir meeting Thursday (08/04/22) at 5:30 PM in the Auditorium.
SFHS fall sport parent meetings will be this Sunday night at 7pm. All Cross Country, volleyball, and football players and players should attend. All groups will be in the Blue Gym at 7pm for an introduction and then we will break out into sport specific groups.
A reminder that the first day of school will be August 23, with a 2-hr. early release. We look forward to having students and staff back in our halls. First day is ONLY—- FES, Durant, MS and FRESHMAN. All 10th-12th grades will start August 24. Open houses-FES & MS august 16 from 5-7pm with a MS sports info mtg at 6:30pm in the multi gym. Durant & HS august 18 from 5-7pm.

A reminder that the first day of school will be August 23, with a 2-hr. early release. We look forward to having students and staff back in our halls.

Infinite Campus - Online Registration Information - EXISTING STUDENTS Returning Parents/Students can log into Infinite campus parent portal to complete registration. Once you have logged into infinite campus parent portal, click the menu button on the top left and go to more. Click online registration and click the Existing Student Registration. LINK TO REGISTRATION -
https://bit.ly/3PJYOyt

SF Volleyball Camp August 1-3, 2022 Session 1: High School (9th-12th) 8:00-9:30 Session 2: Elementary/High School (1st-8th Grade) 9:30-11:00 Fundraiser for the SF VB Program $40/player Includes a t-shirt and FREE Admission to a home game Link to the Camp Registration form:
https://bit.ly/3Pp2cOV
QR Code to complete form: